Hey there! I'm Gary Greer, owner of A Touch of Classics.
I bought my first car in 1972 for $500.
It was a 1966 Rambler Rebel. White with black vinyl top, two door hardtop, three speed on the column inline six cylinder engine. First and reverse did not work, so until I fixed it up, it required careful parking or it would have to be pushed out backwards.
One late night in 1972 I was cruising around with my buddies when Susie cruised by us in her '68 Charger. I punched the accelerator, passed her, and watched in my rearview for her headlights to rise up, and they did I said her she comes.  Susie blew past us with a roar and as her taillights started to fade in the distance we heard a BOOM. I flashed my headlights, and thankfully Susie turned around to give us a ride home. The next morning I returned to the Rambler and determined it was a blown clutch. All that was left was clutch dust, rivets and the center metal piece on the transmission shaft. I soon learned how to replace a clutch…
In 2011 I traded a 1996 Volvo wagon for a 1966 Ford Mustang Coupe.
The Mustang was an abandoned project left sitting in the owner's garage for 10 years. I worked on it for ten weeks and got it ready to hit the road again. This was the first time I had tinkered with classic cars in over 30 years. I enjoyed getting the Mustang up and running again, so once it sold I decided to fix up another classic. While browsing Craigslist a 1967 Mustang Coupe caught my eye. I drove over to take a look and met Ken Valentine. He took me on a tour of his classic car collection, and asked for my help marketing his cars.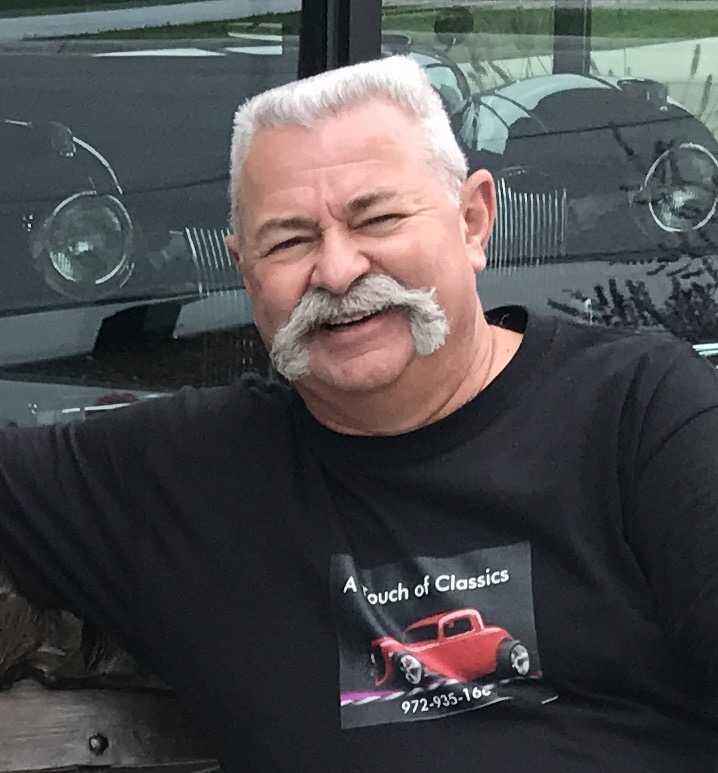 I thought it sounded like a fun way to make some extra money, and that's where A Touch of Classics began.
Now I work with several collectors and individuals helping market their classics. Altogether we have approximately 500 vehicles available for sale or trade.
If you are in the market to buy a classic vehicle or want to sell an individual car or collection, I will be happy to help you out. You can reach me by call or text at (972)775-1660 or email at gary@atouchofclassicstx.com
Gary in 1975 at age 17 with his first muscle car, a 1966 Chevelle. 
Ken Valentine, owner of Greasy Strangers Garage
Gary's meeting with Ken was the catalyst for Gary to start A Touch of Classics.
Ken was born and raised in Long Island, New York, "but got to Texas as fast as he could". Ken's love for classic cars began at the age of 12 Ken befriended an older gentleman who lived on the corner of his street. The man had a garage full of rare classic cars and Ken would spend time with him learning how to polish fenders.
When Ken was 15 he walked to school and back everyday (in the snow uphill both ways). One day on his walk an early 1960's model MG Midget caught his eye. The MG was a neglected project car sitting in the driveway.
One day after school he got up the nerve to knock on the door and ask if the car was for sell. Ken bought the MG Midget, his first car, for $50. He gathered up friends to push the car home, then Ken got to work. After a little elbow grease it was up and running and he sold it for a small profit. Ken was bit by the car bug.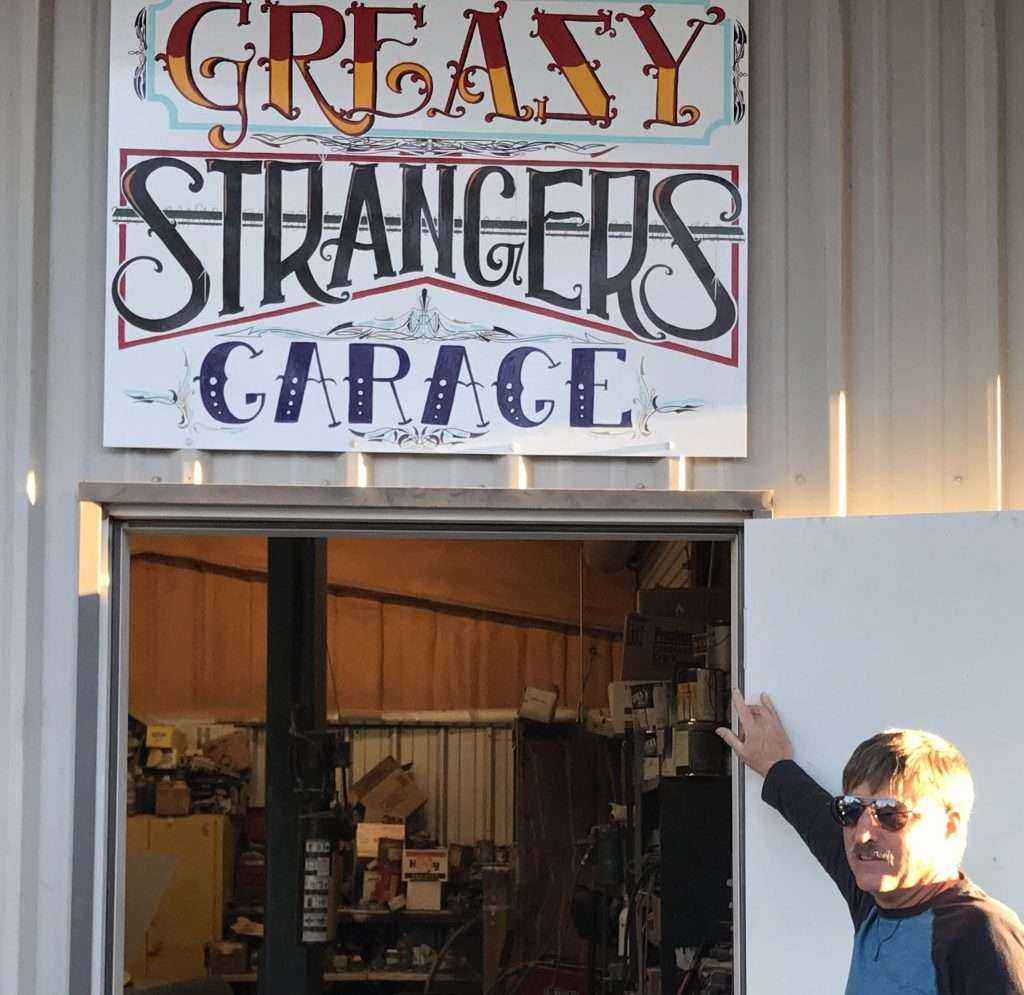 Throughout his teens Ken continued to repair and sell about 24 different cars. One of those was a 1952 Ford pick up that he still owns today. When Richard Rawlings came to town to view Ken's collection they took it for a spin.
Call or text Ken for an appointment to view a classic car or truck of interest in his collection. He is available after 6 pm weekdays and all day on the weekends. Reach Ken at 817-229-1014 and tell him Gary sent you. Or call/text Gary at 972-935-1660 or email at gary@atouchofclassicstx.com.
Ready to buy or sell a car with us?
Contact Gary and he'll help you out.
Call: 972-935-1660
Email: gary@atouchofclassicstx.com
OR fill out the form below.